Snow Falcon

Another new track availlable from me. This time it's a track based on some textures I made for a unreleased winterversion of "Salev" combined with some models from the game "XR Rally" I converted.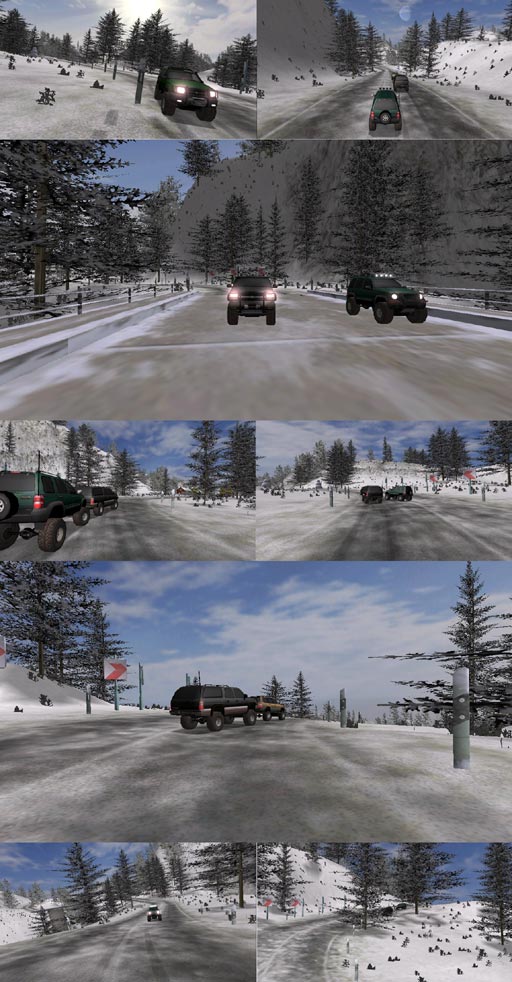 This track is also made with the new "who needs perfection slow when you can have fun fast" filosophy of me. This means not every detail is as perfect as my previous tracks in exchange for a faster release ;-)

There are 2 shortcuts you can take, but be carefull with them or you'll stay behind ;-)

I still hope you like it ofcourse, you can download it via the button below.

In a few days time there will also be a reversed version availlable (as soon as it's finnished ;-)


---
Snow Falcon Reversed
Basicly the same track but with a twist ;-)

You can download it by clicking on the download button below, have fun!


---