Deja-Vudoo

Cloned after two originals from TRI's MTM2, "Voodoo Island" and "Sidewinder Canyon"



All Textures are new for this track and for the first time I can recall they are 256x256 instead of the usual 64x64, personaly I like them very much.

All models are made by either me or TRI, exept for the checkpoints who are done by "yeastman" for one of his MTM2 tracks, I tried to contact him to get permision but was not able to get in touch, credits to him for those wonderfull animated checkpoints.


---

Deja-Vudoo Bonus Tracks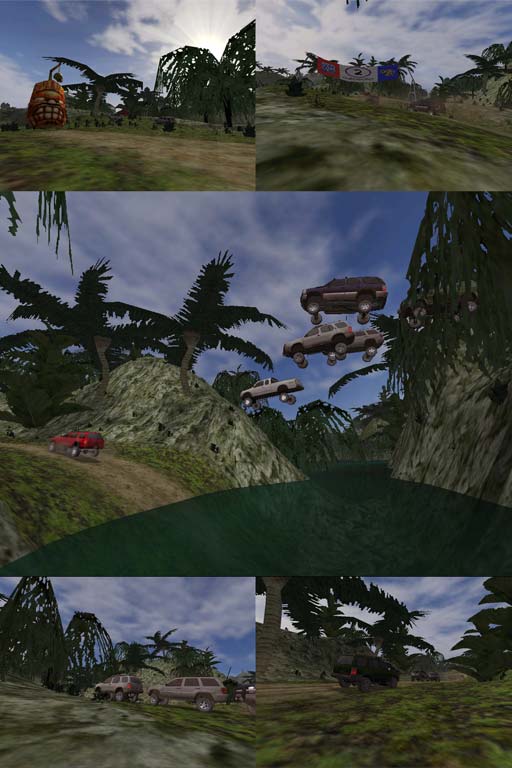 Here are three bonus tracks based on the same world, you can download them by pressing the buttons below.

WARNING: these tracks do not run if Dejavud0.pod isn't installed.


DEJAVUDOO race 1

---


DEJAVUDOO race 2
---


DEJAVUDOO race 3
---